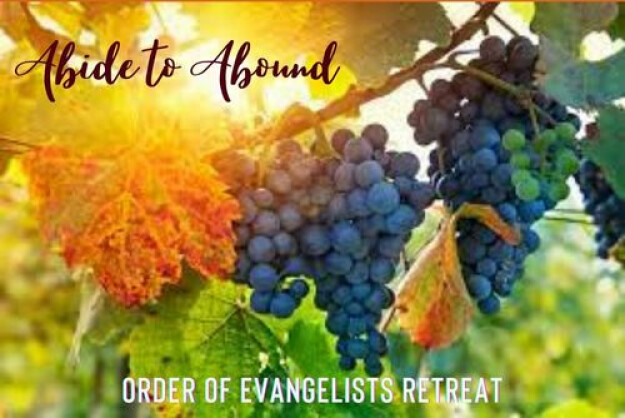 Order of Evangelist Retreat - Register Now
Saturday, April 01, 2023, 10:00 AM - 3:00 PM
Abide to Abound
"I am the vine; you are the branches. Those who abide in me and I in them bear much fruit"....John 15:5
Saturday, April 1, 2023
10:00 a.m. – 3:00 p.m.
St. Nicholas Flower Mound
4800 Wichita Trail
Flower Mound, Texas 75022
Calling All Commissioned Order of Evangelists:
Register now for our retreat on Saturday, April 1, 2023. We will have with us the Rev. Mark Slaughter.
Mark will lead us in a day of refreshment, renewal, and retreat.
Mark will provide for us an overview of what God is doing in the world - where the spirit is moving in our midst and around the world. He will also lead us in how we can grow closer to God, learning to abide in the vine so that we can abound in our lives and ministry.
This day is free and we will have lunch together. I encourage all who can to come as we only have one retreat a year for our Order of Evangelists. This will be a great way to begin Holy Week together on the Saturday before Palm Sunday.
Carrie Headington
Canon Evangelist, Episcopal Diocese of Dallas