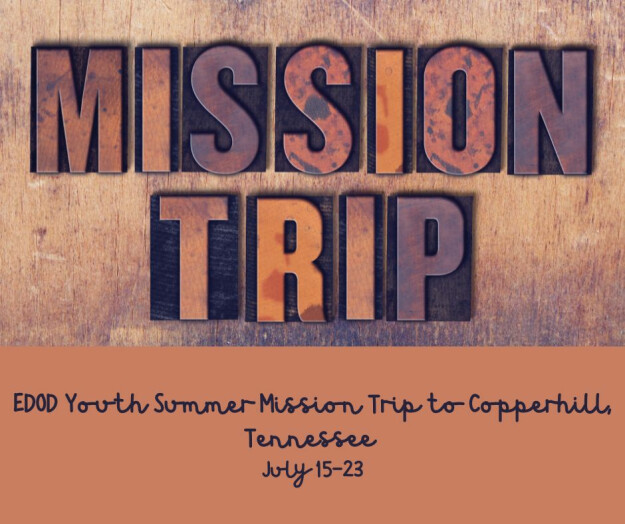 EDOD Youth Summer Mission Trip - Contact Dn. Katie Gerber to Register!
Saturday, July 15, 2023 - Sunday, July 23, 2023
SLOTS ARE STILL AVAILABLE - CONTACT DEACON KATIE GERBER TO CHECK AVAILABILITY
Click Here to Email Deacon Katie

We will be traveling to Copperhill, TN to serve families living in the Appalachian area who live below the poverty line. Mission work will include construction projects, yard work, and fellowship with residents. If you are curious about the trip, check out https://www.teameffort.org/copperhill-tn
Youth that have completed the 7th grade are invited to attend. Youth ministers or adult volunteers are also welcome to join us. Slots have been reserved for EDOD youth. A $200 deposit is necessary to reserve spots for your group. The total cost of the trip per participant is $559. Don't forget to let Deacon Katie know your T-Shirt size!