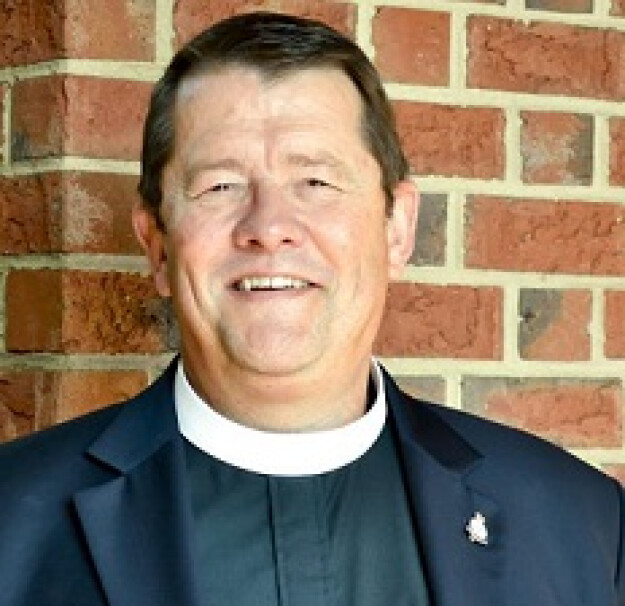 Diocesan Healing Conference with The Rev. Nigel Mumford
Saturday, September 10, 2022, 10:00 AM - 2:30 PM
Register Here:
The EDOD Healing Conference, scheduled for 10 a.m. to 2:30 p.m., September 10, at St. Nicholas Episcopal Church in Flower Mound, is open to the entire diocese. The Rev. Nigel Mumford will teach on the power of healing prayer and the healing gifts of Jesus Christ to His Church. We will learn how to exercise the gift of healing prayer, how to establish a healing prayer ministry at your parish. We will also pray for all in need of Jesus' healing touch in mind, body, and spirit.
For question concerning this event contact Erica Lasenyik at 214.826.8310 or
The Rev. Nigel Mumford is an ordained Church of England priest and the President and Founder of By His Wounds, Inc., is an author and international speaker on the Healing Ministry. Born and Educated in England. Fr. Nigel was a drill instructor in the Royal Marine Commandos. Fr. Nigel has been involved in the healing ministry since 1991. Formerly director of Healing Ministry Retreat Centers in CT and NY. For more information on Fr. Nigel go to www.byhiswoundsministry.org.
Nigel has been involved in the healing ministry since 1991. He has been the director and founder of two healing centers, The Oratory of the Little Way in Connecticut (1996-2004) and one in upstate New York. (2004-2013). Ordained in 2005, Fr. Nigel is an author, International speaker and founder of By His Wounds, Inc., a ministry, committed to restoring the healing gifts of Jesus Christ. Born & educated in England, he served in the Royal Marine Commandos for 7 years, and for the last two years was a Drill Instructor at the Commando Training Center. A great deal of his ministry is the Welcome Home Initiative, reaching out to all veterans suffering in from post-traumatic stress or moral injury. Nigel travels throughout the United States, Canada, England, and Sweden teaching on the Healing Ministry of Jesus Christ, and leading retreats for veterans who suffer in silence with Post Trauma Stress. Central to his ministry are the words of Jesus: Preach the Kingdom and heal the sick. (Luke 9:2)