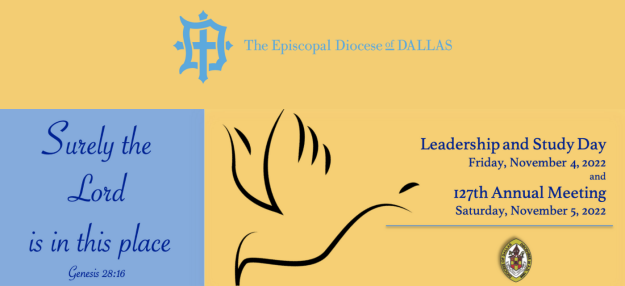 Convention-Diocesan Service Nominations
Friday, August 05, 2022
Dear Clergy,
As we endure this sweltering week and prepare for our weekend duties, please take a moment to consider an often overlooked opportunity:
Diocesan Service Nominations
After a few years of clergy life, participating at the Diocesan level can become simply an expected "part of the job" as we include a wide variety of meetings to our usual calendars.
We often forget how much that invitation can mean to an active and trusted lay person.
Please take just a few minutes to review in your own head parishioners who may have skills and capacity to serve. Think of new retirees or former Vestry members or young professionals…
It may take only a quick email or text or coffee hour chat to gain their interest and consent.
We have an opportunity to raise up leaders and strengthen our life together. On behalf of the Nominating Committee, we ask your help.
Deadline is August 5th — so please put your next two weeks and weekends to good use!
Thank you for your help!
Positions for Lay members to serve on are open for nomination. Notably, Executive Council nominees and Deputies for General Convention are needed.
For more information, please contact Fr. Terry Reisner (469)-230-0755 or the EDOD office.