Collegiality
I have begun serving as locum for the English-speaking congregation in Ma'adi, St. John the Baptist's. Ma'adi has traditionally been a place where foreigners live, but it is also populated by locals and refugees. There are three Anglican services at St. John's (English-language, Egyptian, Sudanese), though four other congregations rent the building to do all the things churches do. It's a pretty busy campus because so many people use the church compound throughout the week. The Egyptian and Sudanese services are both held in Arabic, which means being a pastor in the full relational senses requires that I learn Arabic.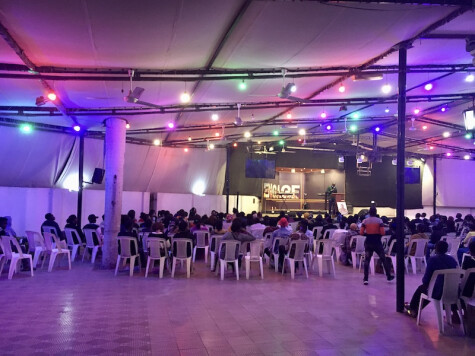 In Dallas, we observe the traditional mass of collegiality; but, in Cairo, we have mass and breakfast with one another once a week. Breakfast closes with announcements from the Archbishop followed by prayer. The Bishop is meant to pastor the priests, and the sacramental bond that we share in the priesthood to the bishop is an instrument of his/her episcopal orders. My ministry, technically, is an extension of the action of the Bishop on whose behalf I am a pastor, hence the recent invention of "alternative oversight" wherein I seek to extend the ministry of a Bishop whose beliefs and practices I prefer. The individualization and subjectivization of the priesthood along the lines of conscience is, of course, a historical novelty. In the U.S. church governance is adapting to felt cultural necessity, but here it is interesting to actually see the unity that clergy have with the Bishop, indeed, along the lines of faith but also in terms of friendship. In the U.S., it seems that priests very rarely make time to make friends with their peers and often suffer from loneliness and exhaustion. There are no doubt plenty of the same banal vanities and competitiveness that divide clergy back home moving under the surface here, too, and all in ways that I, as a non-Egyptian, cannot intuit or see. Regardless, they are not divided by faith in the ways that really matter, and that seems to make it possible to meaningfully engage the tedium of other uncertainties and differences that have to be sorted out. Of course, I have only been here for just over two weeks, so what do I know? Honor is also a major cultural thing here that still applies to clergy, whereas in America it does not and our evaluative frameworks for one another shares in the corporate pragmatic culture that permits more open critique of one's colleagues. There is that difference, too.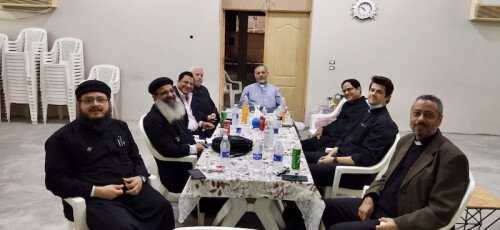 I attended a council meeting this week composed of representatives from each of the Christian Churches (Coptic Orthodox, Coptic Catholic, Anglican, and Presbyterian) in Egypt. The meeting opened with prayer and a time of Biblical reflection which was followed by lunch and a lot of tea. They meet weekly to plan ecumenical activities, but I was told that the practice of simply being together was just as important to them. Being together, simply showing up and being at the meeting, is important because the relationships that exist between these Churches do not exist outside the meeting. The group hopes that meeting and sharing in this way over time will change the way that Christians relate to one another in Egypt.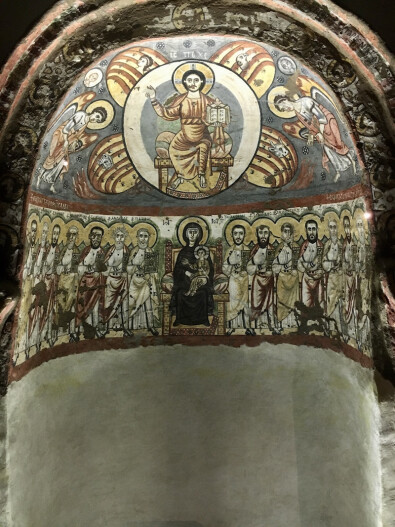 The next day, some Americans stopped by to host a book launch and dinner at the Cathedral which was attended by the clergy and their families. I really enjoyed the grape leaves. During the day, I worked on my sermon and began planning some Advent and Christmas activities for St. John's. The following day, on my way to vestry, I stopped by the Coptic Museum in hopes of seeing the oldest complete Coptic Psalter, the Mudil Codex (4th c.), but it was not on display at the time for some reason. I did get to see a bunch of icons from the 4th-5th century, though, and that was pretty rad.
Prayer Requests:
Prayers for peace in Ethiopia and for the Church's peaceable witness in Gambella should violence erupt there
For discernment for the future of my vocation.
Other ways you can help:
Prison ministry (Egypt): For 15 years, the Diocese of Egypt have travelled once a week to visit Kanater to help with material and pastoral needs of the prisoners there, including those on death-row. The largest expenditure that this ministry needs help with is providing plane tickets to the newly released who have no way of returning to their home countries. Click here for more information on the Diocese of Egypt's prison ministry. To donate to this project, click here.
Well Project (Gambella): Clean drinking water is a very serious need in Gambella. The Anglican Church hopes to begin a water ministry at Good Shepherd Cathedral, which is located on the outskirts of town and has no running water or electricity. This ministry would provide clean drinking water to the community around the Cathedral, but we need a lot of financial help to make this happen. A little goes a long way. If you'd like to understand the cost breakdown of this project, click here. To donate to this project, click here.