Greetings from Gambella!
Good Shepherd Anglican Church just outside Gambella.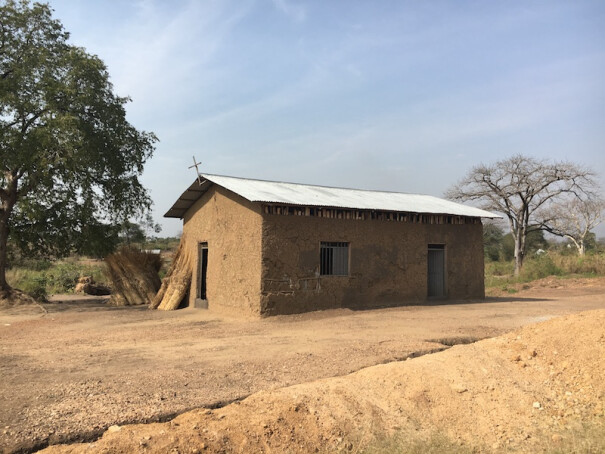 Two decades ago, Sudan experienced rapid, indigenous church growth. As a result, there are many Christians, but very few trained leaders. The confusion, internal conflict, and disorder created by civil war in South Sudan have made equipping leaders a difficult task. St. Frumentius Theological College was created exactly to address this problem and is committed to training pastors and lay leaders to serve the churches here in the Gambella region. Historic ethnic tensions continue to divide the area, but we hope that the church will embody peace and reconciliation as an aspect of their witness and ministry. One Nuer student, Tor, expressed to me that it was not until coming to St. Frumentius that he had ever eaten a meal with someone that was Anyuak or Mabaan, much less knew their names. "The college is about unity, our unity with Jesus Christ. He has made us one in the Body of Christ. Now I know that the Anyuak are not my enemy, but my brothers and sisters." With this background in mind, one cannot help but see, staggeringly, what it means to celebrate the Eucharist and to pass the peace here.
Below: The St. Frumentius students practicing a recent song project. They have begun translating a worship song into all of the different languages spoken in Gambella: Mabaan, Nuer, Anyuak, Jumjum, and Opo.
I sat in on two week's worth of Chris' classes, two sessions of which he designated for me to teach. Classes at St. Frumentius are taught very much in dialog, and necessarily so. Each school day, teacher and student encounter the Scriptures together, which is then slowly unpacked, translated, re-stated.
Below: Chris is teaching one of the classes at St. Frumentius.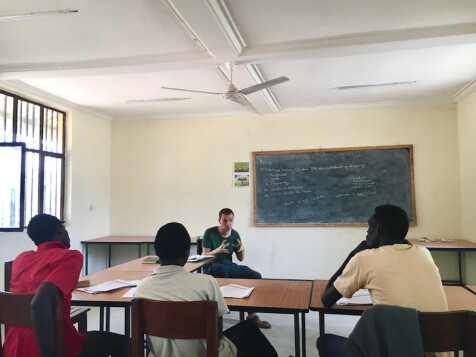 The implications of the Gospel are then tested by the students themselves, who express what it means for their cultures, which often includes profound tension and difficulty, as well as relief, illumination, and joy. Some of the students are refugees while others belong to one of the Nilotic people groups that have been here for some time. Despite the tragedies they have faced, many of the students hope to return to do ministry where they are from in Sudan and South Sudan. Some will walk two or three days from where the road ends to reach them when that time comes. The students are hungry for Biblical training and are very hard working. Until a local faculty can be raised up, the students also learn English in order to communicate with us their teachers and with one another.[1]I am humbled to become one of these.
Below: The handshake line at Good Shepherd. It is typical for everyone to shake hands after the service.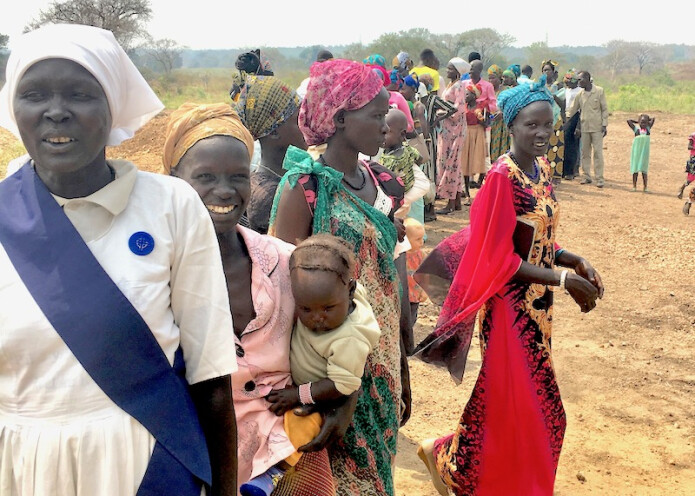 One Thursday afternoon we visited Good Shepherd Anglican Church. Chris preached about Christian marriage and the problem of domestic violence. The Gospel teaches us that marriage is not about property, but about love, Christ's love reflected necessarily in mutual spousal self-offering. Many women responded by gathering to ask for healing prayer. The pain and desperation of many was palatable as we spent time praying together. We returned to Good Shepherd for Sunday worship, where I finally met the famous "mother's union," whose determined and prayerful advocacy for their communities I heard about even before coming to Ethiopia. Elizabeth, a member of the mother's union, also preached against domestic violence and the ways she discerned her community needed to continue to change, stepping away from this "normal" aspect of their culture, in an effort to more fully embrace the Gospel. This she did by appealing to stories familiar to Nilotic people. After this we prayed and sang, and then sang some more, all to the beat of Nuer drums.
My transition to life in Gambella so far has been comfortable, in most part due to the help of the Wilson family, who have made St. Frumentius their home for the past four years. The Wilson's consist of the missionaries, teachers, and homesteaders, Chris and Suzy, along with their three, bright children: Abigail, Matthew, and Micah. I have been grateful for the developing friendship I have with them, along with the hospitality they readily offer, especially in the form of their seasoned advice, the homeliness of Suzy's cakes (no small thing here), and the laughter we have shared together with the students of St. Frumentius.
Though I have not been in Ethiopia long, I am grateful to have been able to worship with Anglicans from distant parts of the communion all at once and already more than once. I am now preparing to go to Addis Ababa to begin studying Amharic, but will return to St. Frumentius in the spring. Thank you all for your continued prayers and support.
In Christ,
Trent Pettit
Praise:
No illness or serious insect encounters so far!
For Chris and Suzy Wilson, and all they have done to bless the students of St. Frumentius and the churches in Gambella


Prayers:
Language acquisition/retention and time to prepare for remaining course work at Wycliffe, ordination examinations, and for my first class in May

A permanent priest for St. Barnabas Anglican Church, Gambella

For the students of St. Frumentius beginning field education

For the Wilson family as they return to the U.K to visit their sponsor churches
Make Donations Here to help the Anglican Churches in Gambella.
[1]There are at least five regional languages in the Gambella region, so it is helpful to have a uniting language that does not favor any one in particular.