Answering the Call: Audrey Sutton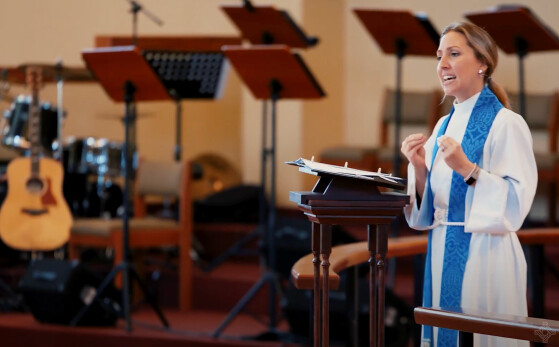 Join us for this Q&A series and read about how it's going for some of our recent ordinands and their call to serve.
What church are you serving at, and what are you doing there?
I have been serving at St. Philip's Episcopal Church in Frisco, and will remain onboard as the Associate for Missions and Pastoral Care.
How long have you been there?
Two Years
What has been the most surprising aspect of this ministry?
I found my call here to be both fulfilling and exciting, and I constantly marvel at how the Lord is working in this place.
What has been the most meaningful?
The development of our mission field into Human Trafficking Ministry has been both eye-opening and deeply humbling. The call into this came organically, as did the raising up of our leaders; I have been surprised by the number of parishioners dedicated to this cause.
Since this placement how have you seen God's presence in your life?
God has been tangibly present in every aspect of the ministry I have participated in at St. Philip's, especially in the mission fields at home and abroad.
What is your advice to those discerning the call to holy orders?
To those wondering what their curacy placement may hold: trust that the Lord not only knows the needs of the parish to which you will go, but also knows you and sees your heart; sometimes, we only have to be still and wait.