Livestream The Watch
Resurrection Episcopal of Plano is using technology this Easter season to reach Christians beyond the church's physical walls. From 8:30 p.m., Thursday, April 18, to 7:30 a.m. Friday, April 19, Resurrection will livestream The Watch on the church's Facebook page, a first for the Episcopal Diocese of Dallas.
Virtual participants will be able to post their prayer requests or ask for a candle to be lit in memory of someone, and they will see it happen live, in real-time.
"To know someone is praying for and with you, and with whoever else may be tuning in, is a great comfort," said The Rev. Leslie Stewart, Vicar of Resurrection. "We want people to know they are not alone in their prayer need, and, they're not alone even if they aren't attached to a Christian community right now. They can join with other prayerful Christians during this most holy week as we prepare our hearts for Easter."
The Watch is traditionally a time of reflection when the sacrament (the bread and wine) consecrated on Maundy Thursday (or Holy Thursday) is reserved for Good Friday and "watched over" by clergy and church members.
"We're invited to be present with Jesus as he awaits his fate," Rev. Stewart said. "We're creating space for anyone to have a contemplative prayer experience to reflect on the gravity of Jesus' coming sacrifice and his internal, very human struggle to give himself to it. How many of us relate to that struggle of giving ourselves to what we're called to do?"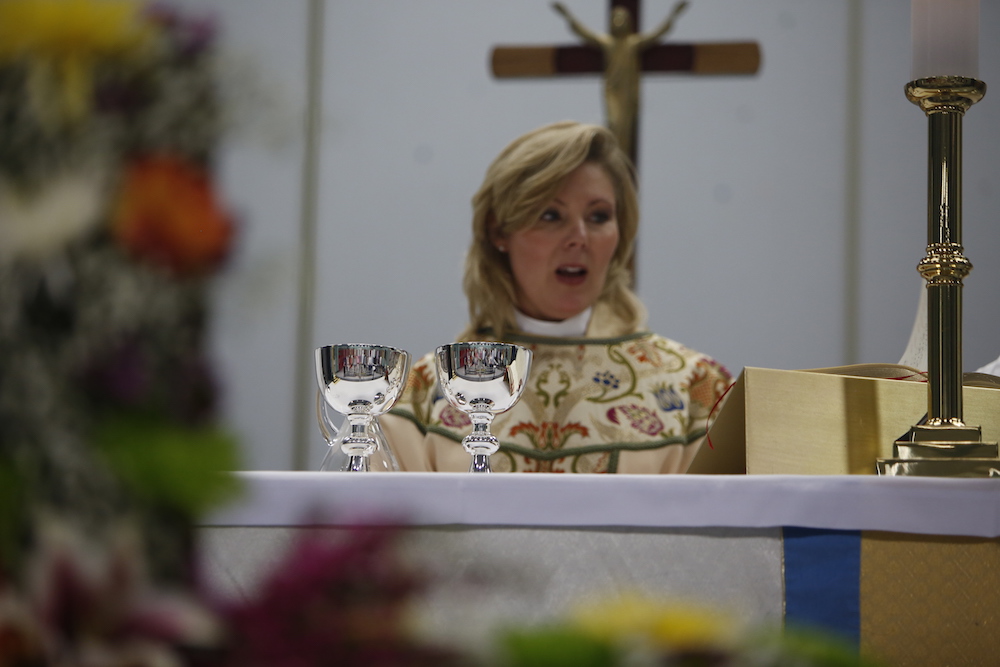 Resurrection's Watch, which has been spearheaded by the Chaplain of our Daughters of the King, will begin with evening prayer and end with morning prayer. The majority of the Watch will be silent, candlelit reflection punctuated by prayers and readings spoken aloud at various times.
Resurrection of Plano was started by Rev. Stewart three years ago as a church plant of the Episcopal Diocese of Dallas. The Maundy Thursday and Watch services will take place at her home; regular Sunday and the rest of Holy Week services are at Gulledge Elementary, 6801 Preston Meadow Drive in West Plano.
To learn more about Resurrection Plano, visit resurrectionplano.org or follow them on Facebookor Instagram.