Further Up and Further In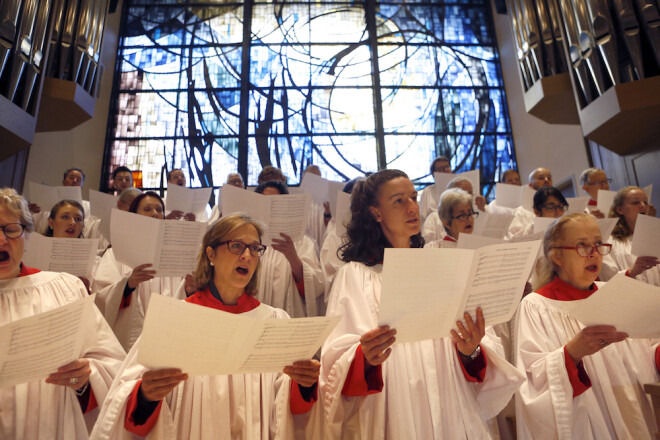 (listen to Handel' Hallelujah Chorus from The Messiah)

John tells us that we do not know what we shall be, but we know that in beholding Him we will come to resemble Him (I John 3:2). In other words, to imagine the promised land across the cold Jordan of death, we need the Christianly formed poetic imagination. It is fitting that the closing of our catechism is an opening. The doors and windows of our house are flooded with a luminous wind of life.

Let us seek the aid of one such poet in our era, C S Lewis. At the end of the Narnia tales, after the Last Battle, those who belong to the Lion move 'further up and further in'. This is an idea borrowed from the ancient Church ('epektasis' meant 'straining forward). Heaven is dynamic- corruption gone, but not growth. Furthermore the creaturely world is not abandoned, but we come to inhabit its depths and heights.

Lord who summons us on, individually and together. There, and here too by grace and in anticipation, in fulfillment of our true end, we sing His richest praises! Amen.