Para Honorar Barbara Bush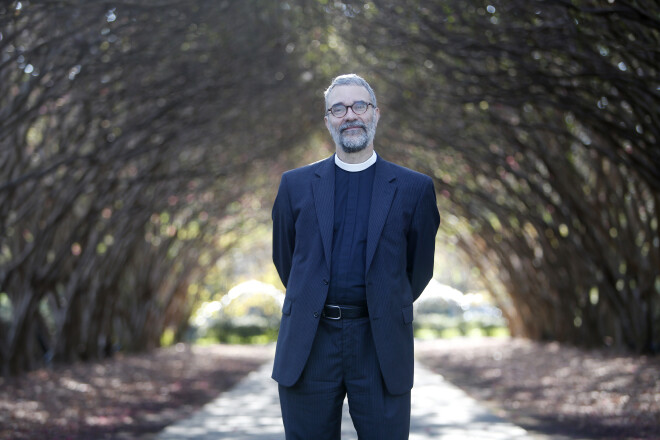 Civilidad.
Humor.
Franqueza.
El amor de niños.
Lealtad a la familia y al país.
Fidelidad a la Iglesia.
Estás eran las virtudes de la difunta Barbara Bush, una Episcopal también. En este momento de la historia de nuestro país, necesitamos especialmente estas cualidades. Su vida nos recuerda que ser líderes verdaderos frecuentemente es mantenerse tranquilos y apoyar a los demás.
Damos gracias a nuestro y su Dios, y tenemos confianza de que ella está en la presencia de su Señor ahora y eternamente.
+GRS
In English:
Civility.
Humor.
Frankness.
Love of children.
Loyalty to family and country.
Fidelity to the Church.
Such were the virtues of the late First Lady, Barbara Bush, who was also an Episcopalian. In this moment in the history of our country, these are also the qualities we are most in need of. Her life reminds us that true leaders are frequently not "out front," but rather supportive. We give thanks to her God and ours for Barbara, and we are confident she stands in His presence now and eternally.
+GRS