Welcoming Bishop Michael Smith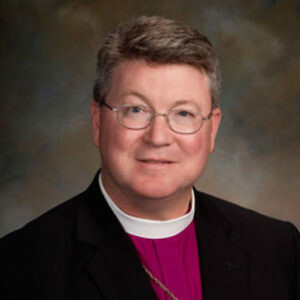 Dear Brothers and Sisters,
Greetings in our risen Lord. I want to take this opportunity to welcome Bishop Michael Smith who will be visiting us as an assisting bishop this spring. He will be confirming on Sundays until Trinity Sunday, as well as meeting with congregations for encouragement and Bible study. Michael has served in Minnesota and Oklahoma before going to North Dakota, and is a member of the Potawatomi Nation of Oklahoma. He has served as an assisting bishop in Louisiana. I know you will be as impressed as I am with how personable, thoughtful, and faithful a person he is. He ministers in the midst of great social need in a diocese with many native people; he knows a great deal about rural ministry, among other things. He has a deep commitment to building up lay ministry and encouraging evangelism for all congregations. He is also the chair of the Communion Partner bishops in our Church, and so has a deep commitment to our place in the Communion. He and his wife Lisa White Smith have three grown children. It is with pleasure and gratitude that I welcome him, and I am sure you will welcome him warmly as well.
Peace,
+GRS