A Roman Catholic Consecration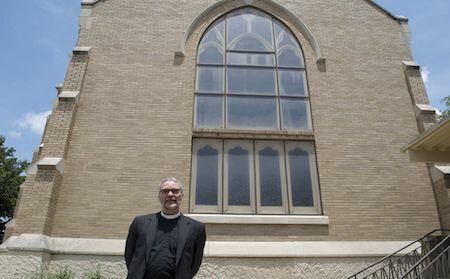 Lex Orandi lex credendi ('the law of praying is the law of believing '): a personal example and appreciation

Recently, I attended the consecration of the new suffragan Roman Catholic bishop of Dallas, on whom we pray for God's richest blessing. The last consecration I attended was a blur! This one was striking and moving in a deeply theological way. I want to mention several of their customs and what they tell us about the nature of the church itself.
The nuncio for the USA from Rome read a letter with the seal of the Holy Father himself, the 'servant of the servants of God', which Francis surely is. Then the suffragan to be sworn to maintain and pass the faith unchanged to for the next generation (there are a slew of questions one could ask about 'the development of doctrine' but the goal itself is clear). The apostolic continuity of the gospel was powerful conveyed. Then, and in the same vein, accompanied by a soloist singing "veni Sancte Spiritus," the bishops in attendance came in a long line to place their hands on Raymond Kelly's head in silence. Like the ministry itself it was at once personal and 'not about us.' Likewise the homily emphasized the new bishop's gifts and his being one more sinner living from divine forgiveness.
Next came the ordination prayer. An enormous Gospel book, like a canopy, was held over his head. The tabernacle in which the setting apart takes place are the words of good news. Martin Luther's heart would have been made glad. Finally a considerable amount of chrism was poured on his head with a prayer for a 'mystical anointing' of his ministry. The image of a share in the high priestly office of Jesus, the anointed one, His alone and yet shared with His people, was dramatic and clear.
Ordinations are moments when we display and set forth who we are by grace as the Church. We are set apart under the word, in the line of the apostles, as servants of Jesus 's high priesthood. May we in this Lenten season give thanks for this vicarious gift to us as well.
Peace
+GRS