Our Staff
« Back to Staff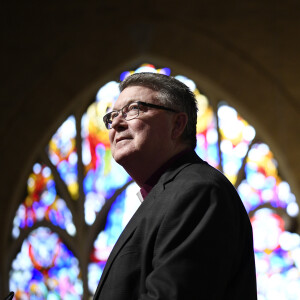 The Rt. Rev. Michael Smith
Assistant Bishop
office: 214-826-8310
The Rt. Rev. Michael G. Smith served as bishop of the Diocese of North Dakota for fifteen years before being called as the part-time Assistant Bishop of Dallas. For three months of the year, he is in residence in Dallas. Most of the time, however, he is on the road or at home in Minnesota with his wife, the Rev. Lisa White Smith. They are the parents of three adult children and grandparents of nine.
Smith serves as Convener of the Communion Partner Steering Committee, is a Benedictine Oblate, and assists in the Episcopal Church in Navajoland. He holds Doctor of Ministry and Master of Social Work degrees and is working on a certificate in Spiritual Direction.
Originally from Oklahoma, he is an enrolled member of the Citizen Potawatomi Nation there, served congregations on the White Earth Ojibwe Nation of Minnesota, and has been active on a national level with theological education in Indian Country.