Deacons Gather For Renewal
Diocesan deacons gathered for an annual retreat at Camp All Saints Sept 12-14. Bishop Michael Smith led worship and reflections on Diaconia and the Better Part: Luke 10:38-42.
Highlights included a visio-divina study of Andre Rublev's Icon of the Holy Trinity, and the challenge to reflect and share on our relationships with the three persons of the Trinity. Smith also led us in developing a Rule of Life for a New Deacon, and a list of words of advice we wish we had been given as new deacons.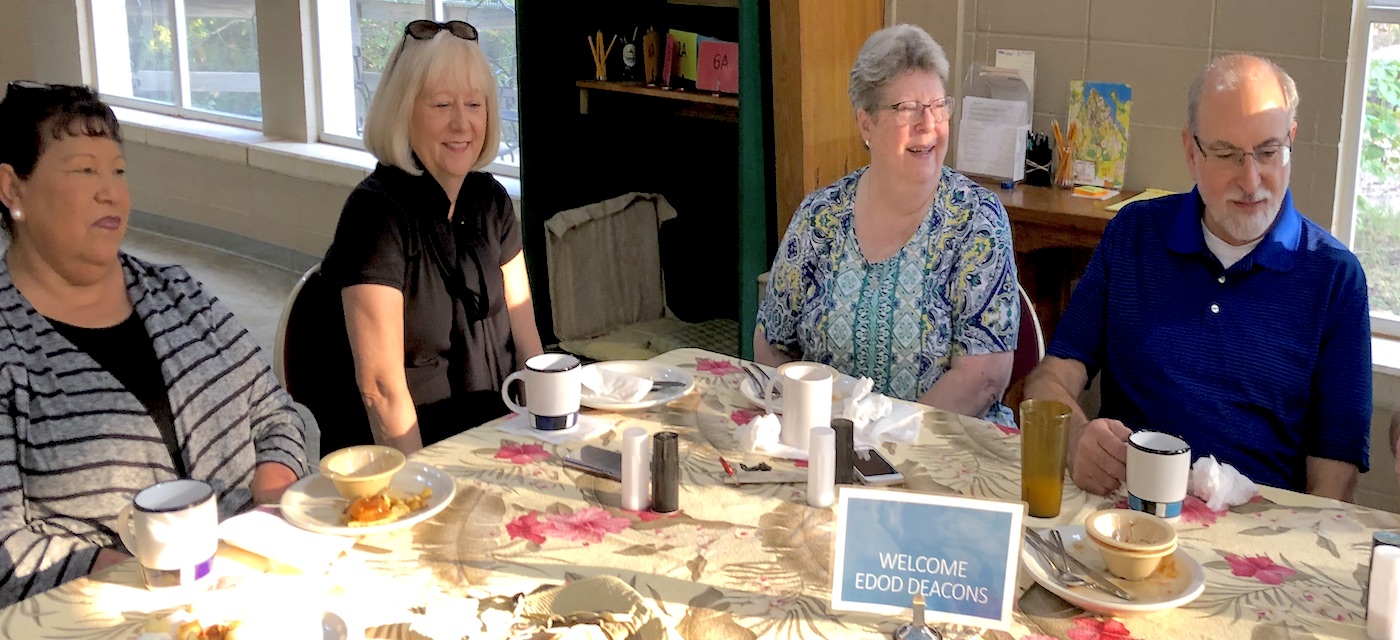 It was a wonderful time of rest and refreshment, time to get to know each other better through fellowship and shared meals, and time alone for quiet reflection, peaceful walks on the beautiful trails of Camp All Saints, and time to enjoy the awesome beauty of a sunrise. What a gift God shared with us Saturday morning in creating the image of the Cross in the sky, reflected on the lake, as we prepared to celebrate Holy Cross Day in our closing Eucharist!