"Do you Really Love Me? Feed My Sheep"
The 2022 Mission Day brought much needed refreshment to more than 160 joyful worshippers last week who reveled in community, prayer and presentations from a slate of motivational speakers and workshops steeped in the ways of mission and serving others.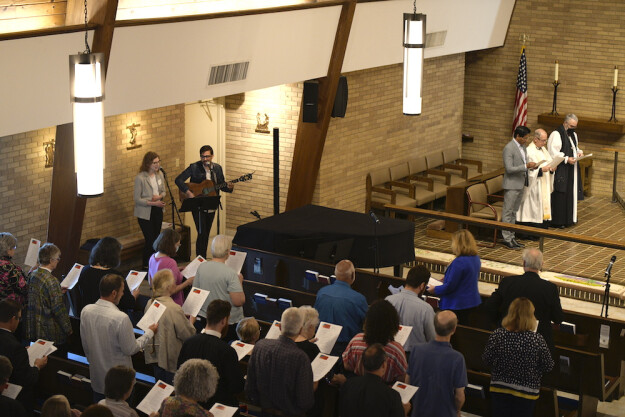 The day began with morning prayer and a sermon by the Rt. Rev. George Sumner who spoke about the challenges of the church in the time of Covid and world change leaving many "weary, traumatized, divided, expectant, and mortally awakened."
He talked about Peter who's starting point in ministry is failure, he betrayed Jesus, but it was not the end of his mission, only the beginning. Peter is forgiven, received, fed, and once more befriended. But then he is told what walking with his crucified and risen Lord will feel like within. "Like all of us, he would prefer to run his own affairs," Sumner said. "But as he grows old, he will be bound and taken where he does not want to go.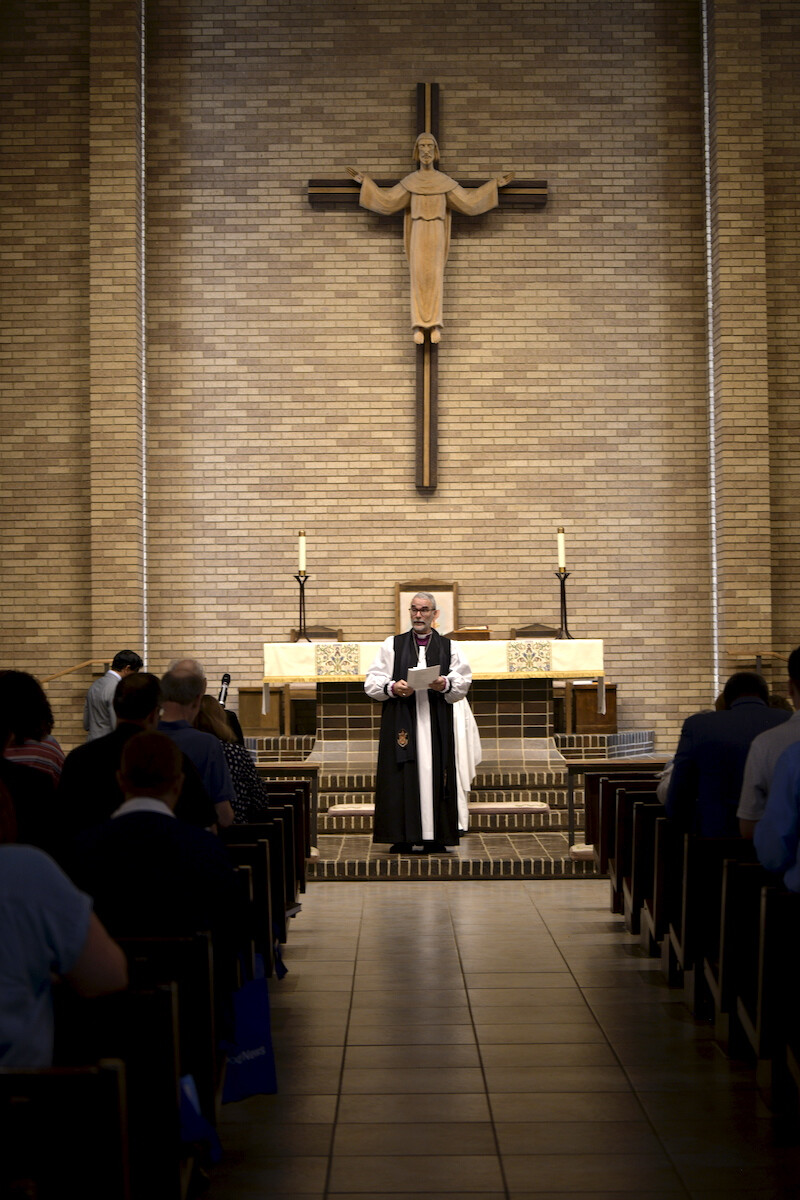 "Who of us the graying does not find that verse evocative? And then Jesus says that Peter is walking to his death. And that he will therein be conformed to Jesus' death and resurrection. And that this will to the eyes of faith be 'glorious', luminous with the signs of God's presence. That is a great mystery, first his, then ours, which our lifetimes do not suffice to meditate upon."
After morning prayer, keynote speaker the Rev. Dr. Mark Labberton, author, and president of Fuller Seminary talked about the mission of the church today and how to walk the way of Christ. He told a particularly moving anecdote of a Presbyterian woman he knew who was carjacked and taken to her ATM to withdraw money. During the ordeal she ministered to her abductor telling him he needed to know Jesus. Eventually the perpetrator was caught and she continued to visit him twice a month at the jail. There was no tidy ending to the relationship once he was released, the woman does not know what happened to him, but of course that's not the point.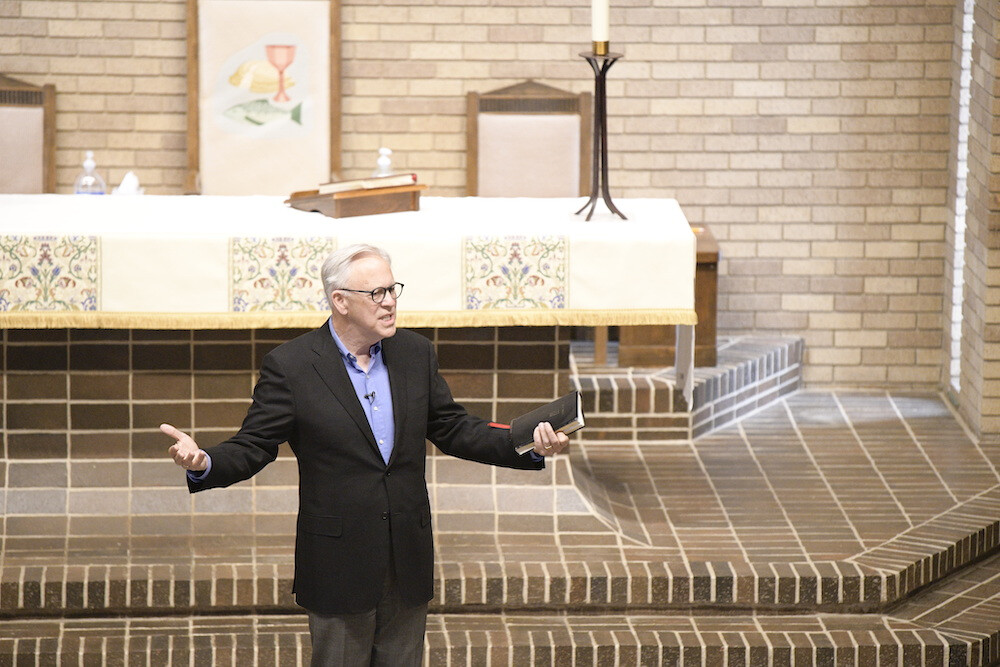 Every Christian should live as a follower of Jesus in all moments, whether big, small and with those we love and also our enemies, Labberton said.
In continuation of the mission theme, and in recognition of retired Bishop James Stanton's wife, Diane, and her great heart for world mission, the diocese created an award in Diane's name. This year the Diane Stanton Award for Mission was given to Our Saviour Episcopal Church for its work among the poor in South Dallas. The church has a large community garden and provides fresh food for the Pleasant Grove neighborhood. Also, awarded the Bwindi Mission Team for supporting the work of the Kellerman Foundation in Bwindi, a mission started in the diocese by Diane Stanton.

This award is in memory of Diane Stanton who brought world missions and evangelism to the forefront of the diocese for decades. She started the first World Missions Commission, let many global missions around the world, especially to Uganda, and hosted countless visitors and leaders from throughout the Anglican Communion. Her life was mission.
Additionally, fourteen people were inducted into the diocesan Lay Order of Evangelists by Sumner and Canon Carrie Headington. Those inducted are: Tony Barron, Charles Mooney, Dudley Murray, Leah Roppolo, Michael Schofield, Susie Rodriguez, Nneka Enenmoh, Ifey Oyekwe, Lana Valenta, Matt Stroud, Toni Luc-Tayengo, Caroline Mcelhany, Nancy Beth Roberts, Linda Hodge and Dennis Page.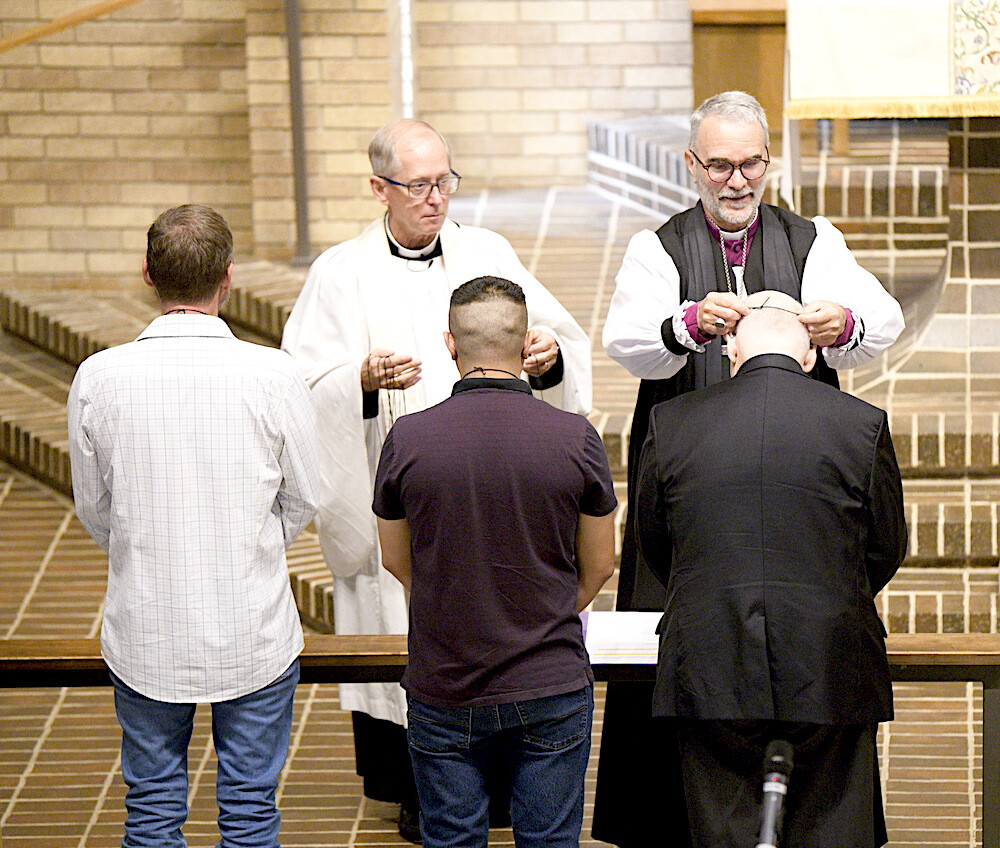 Mission Day included several short Ted Talk-style snippets that focused on serving others including feeding the poor, ministering to prisoners and helping disadvantaged youth get into college. A group of diocesan youth also talked briefly about their experience as Christians.
Afterward, workshops began with various segments including one by Calum Lindsay who talked about parishes reaching others by offering an Alpha course that welcomes anyone to discuss Christianity through a guided weekly program that has proven to be inviting to the churched and the unchurched alike.
Another workshop presented by Bill Hendricks talked about how to determine one's spiritual gifts which is not through a questionnaire but by telling one's stories to another person and having them find the common threads that reveal spiritual gifts.
After the workshops, the Rev. Dr. Canon Christopher Brown brought the focus to the Holy Spirit. He said the Holy Spirit is "not a vague, free-floating non-sectarian expression of the divine that allows us to talk about God – and experience God's presence – without bringing the person of Jesus Christ into it," he said. Scripture speaks of the Holy Spirit as "the Spirit of the Son," or the "Spirit of Jesus."
The Holy Spirit is God, sovereign and personal, Brown said. "We speak of the power or "dunamis" of the Spirit. The greek word, dunamis, gives us words like dynamite, dynamism or dynamic. The Spirit exercises this dynamic presence within the being of God and in God's purpose for the world."
Bishop Fraser Lawton spoke about the movement of the Holy Spirit in east Texas where small rural churches on the brink of closing are beginning to see renewal. Lawton said the focus is not on church growth but on prayer, community, serving others and living out a Christ-filled life. Those involved in these activities say they can now see the fruits of the Spirit and are feeling refreshed and renewed.
The day ended with an altar call to receive the laying of hands and prayers by teams of clergy and laity. A sweet ending to a day that began with Sumner's words "with Peter Jesus sits down to eat the breakfast of fellowship. And then he makes him promise a promise that echoes his betrayal- do you really love me? Feed my sheep."