From the Mission Fields: An Update
The Episcopal Diocese of Dallas continues to serve thousands of people in South Dallas weekly. Statistics show that the southern sector of the city is the hardest hit due to the pre-existing economic and health disparities. The needs have been compounded with the coronavirus outbreak. The Diocese is working in partnership with the Greater Dallas Coalition, a gathering of ministries, churches, and non-profits dedicated to ministry to and with those living in poverty in South Dallas.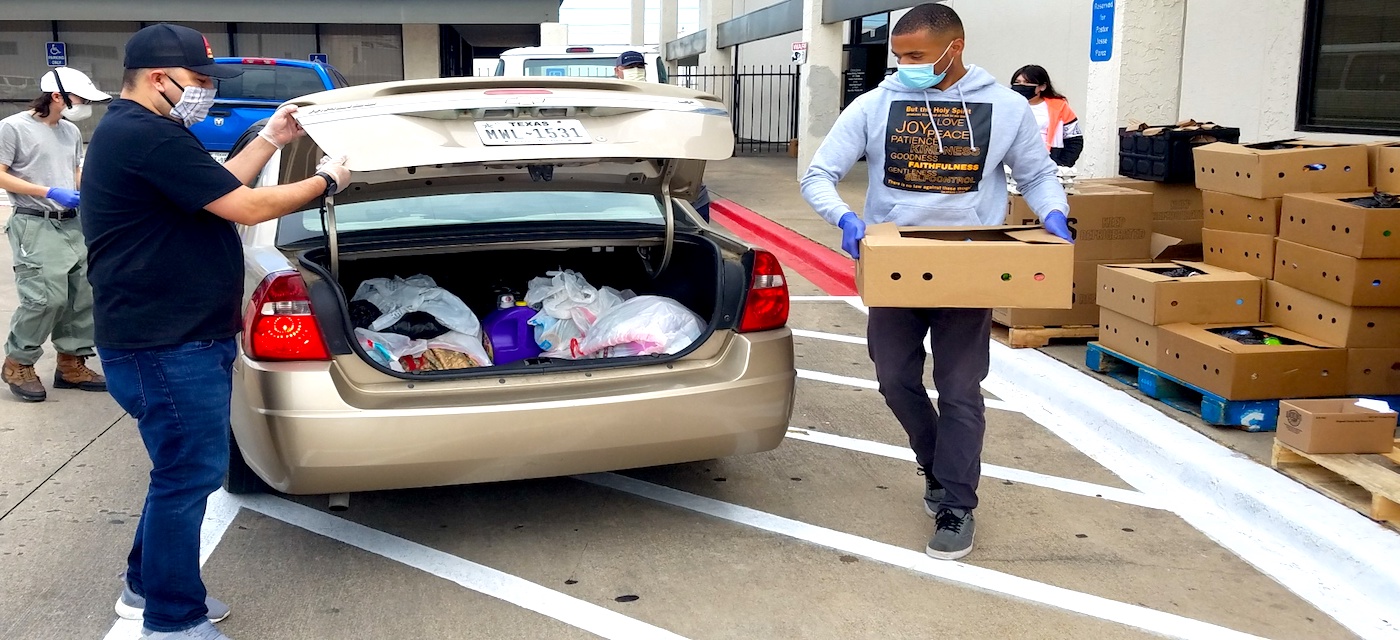 The Director of Inspired Vision and Compassion Center, Karen Belknap, reports that the line to get food is several blocks-long. The Center is providing 1,400 families a day with groceries. These are new families coming each day with many having recently lost their jobs. Margaret James of Metropolitan Dream Center said she received a call from a grandmother whose daughter and nine children living with her all tested positive for COVID-19. They were completely out of food in need of help. "I have never seen the need so great in our community." said James.
In and through generous donations from Episcopal parishes and individual's we have been able to care for many this past week. Through a donation from the Deacon's Fund and a virtual can drive from St. Luke's in Dallas, we were able to provide meals for over 300 families at Victory Outreach Church in South Dallas. "The lines of cars went on for blocks. We provided food and also were able to pray with many as they waited in line. The people are hungry physically and spiritually. Thank you Episcopal Diocese of Dallas! We could not have done this without your support." reports Darell Smith the organizer.
The diocese also helped transport 46,000 cartons of eggs this past week to a Southern Sector food bank. Eggs and meat have been hard to come by with many chicken plants shutting down.
This is part of Bishop Sumner's PROJECT:US Unite and Serve Initiative, dedicated to serving those in need in partnership with brothers and sisters across the body of Christ. If you would like to join this EDOD effort of PROJECT US: Unite and Serve, please contact Canon Carrie Headington at or call 903-399-3230. You can also give directly to www.greaterdallascoalition.net.
Or send check to: The Greater Dallas Coalition
P.O. Box 151221
Dallas, Texas 75215
In the MEMO put: COVID CARE
*The Greater Dallas Coalition is a 501 c 3 organization and all contributions are tax deductible.