Mission Moment
The Episcopal Diocese of Dallas has fed and provided basic necessities for thousands of families in need in these weeks of quarantine. This work is carried out in partnership with the Greater Dallas Coalition, a ministry gathering churches, organizations, and ministries dedicated to serving the poor in South Dallas.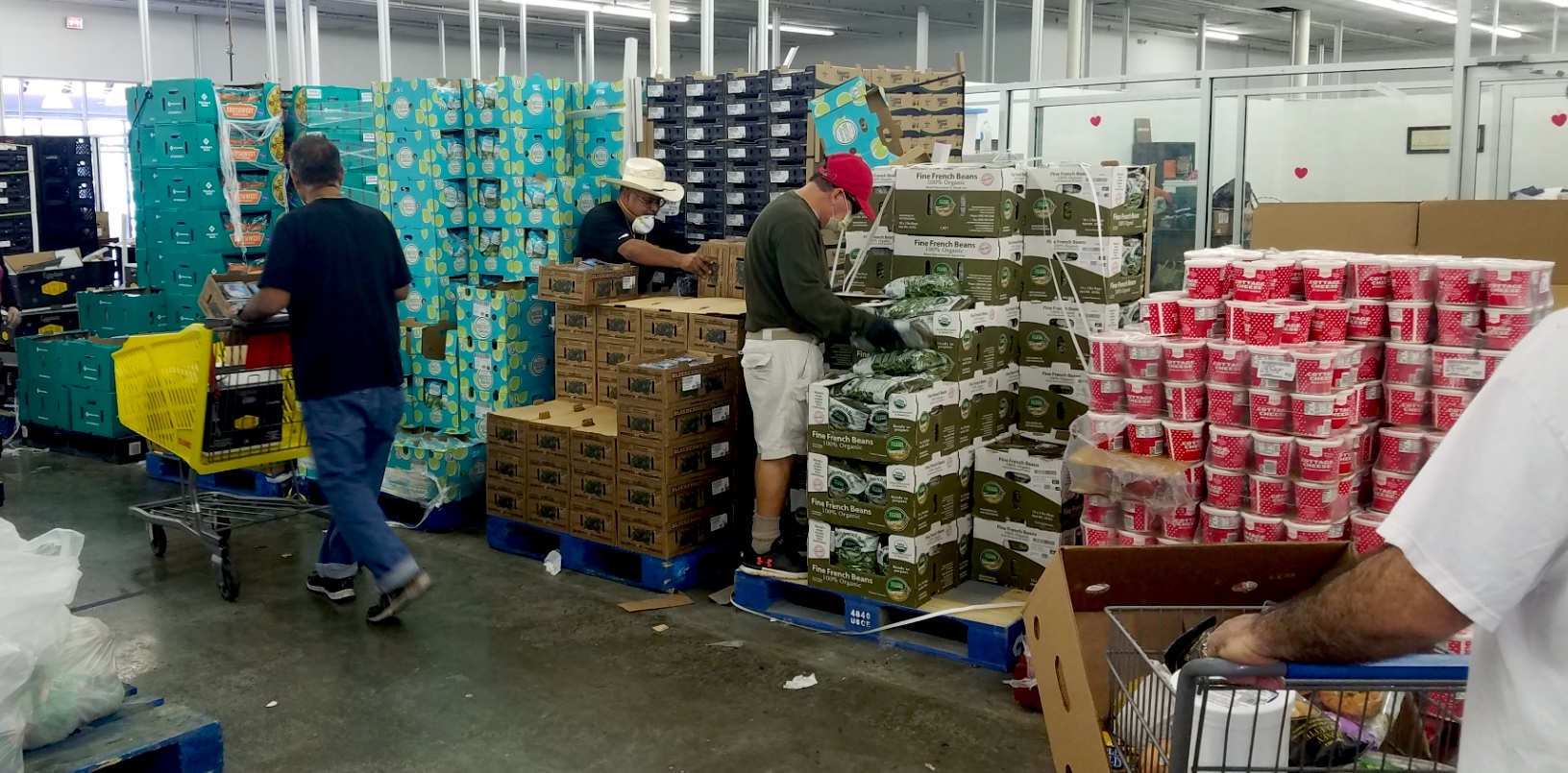 NBC 5 Investigates and the University of Texas Health Science Center at Houston reported the neighborhoods in South Dallas where people who contract Covid-19 are more likely to develop the most serious infections, requiring critical care and ventilators. People living in the Southern Sector of Dallas report the highest prevalence of risk-factors for severe Covid-19 such as heart disease, diabetes, stroke, asthma, COPD, kidney disease and obesity. The data was drawn from US Census and the 500 Cities Project from the CDC. Furthermore, these regions also report the highest unemployment levels and poverty at this time.
Red Zones: (75216, 75241,75212,75232, 75203, 75210, 75215)
*East of Central Expressway and South of Forest Lane
*Northside of I30 and East of Loop 12 toward Downtown Dallas
*East of Buckner Boulevard and North of I30 stretching to Mesquite
*Vast Stretch of South Dallas between U.S. Highway 67to the West and CF Hawn Freeway to the east.
*Highest COVID- 19 rates in zip codes: 75227 (South of I-30 and along Buckner Boulevard) and 75115 (DeSoto) and 75216 (Southeast Dallas)
With the recent pandemic, our Greater Dallas Coalition partners are reporting a drastic increase in need. The food banks and partner churches serving meals are reporting double and triple the number of people coming for help. Pastor Chris Simmons of Cornerstone Baptist Church said that their church usually feeds 200 people daily and this is now it is up to 1,000 arriving hungry to their doors. Inspired Vision Compassion Center reports a line over 2 blocks long of people waiting for food and basic needs. Pastor Belnap says, "These are working people who have lost their jobs. They come to us into the night in tears with no food for their families. Yesterday alone we served over 1,300 families." Ms. Margaret James, Executive Director of the Metropolitan Dream Center said she is caring for many elderly people who also have the care of their grandchildren. Whereas the children were being fed at least 1-2 meals a day at DISD schools, now their grandparents are in charge of feeding them and they have no food. Not only do they not have food, they do not have toilet paper or masks or anything to protect them."
In response to this need, Bishop Sumner sent out a call to the Diocese to help support our ministry partners in South Dallas. Through individual donations, parish virtual canned food drives, and deacons' outreach, the Episcopal Diocese of Dallas has helped fill the shelves of these food banks. Pastor Belnap of Inspired Vision said, "When the Diocese called, we had just prayed because our shelves were empty and we were out of finances. It costs $275 to bring in a semi-truck of food. Since the support of the diocese came in, our shelves have been full and we have been able to supply literally at least a twelve hundred families a day with food and basic needs." Mr. Margaret James of the Metropolitan Dream Center reported that before the Diocese of Dallas support, she was down to a few cans of food and there was a line of 60 people waiting and she had to turn them away. Thank you Diocese of Dallas for your help. You are doing more than you know to help many." We have also been able to do daily feedings and food supply through local South Dallas churches because of the Diocesan support.
This work is part of an ongoing partnership which commenced in 2017. At this time, Bishop George Sumner commenced PROJECT US: Unite and Serve, calling on the Episcopal Diocese of Dallas to come together with the wider body of Christ to serve those struggling due to poverty, especially those living in the Southern Sector of Dallas.
The ongoing mutual projects have included: Annual Thanksgiving Food Drive, Christmas Food and Toy Drive, Dallas Champions Academy Summer Camp for boys and girls ages 8-18, Year round tutoring for at-risk youth, pulpit swaps between South Dallas Churches and EDOD churches, Samaritans Feet which provided over 2000 shoes for children, Reconcile Dallas Project which includes worship service for racial reconciliation in the city and MLK March, Open Table, and Programs for Incarcerated and formerly incarcerated youth.
Bishop Sumner is grateful for the many people who have contributed to helping those in need at this time. He is encouraged and inspired by the many parishes who are caring for those in their zip codes and beyond.
If you would like to join this EDOD effort of PROJECT US: Unite and Serve, please contact Canon Carrie Headington at or call 903-399-3230. You can also give directly to www.greaterdallascoalition.net.
Or send check to: The Greater Dallas Coalition
P.O. Box 151221
Dallas, Texas 75215
In the MEMO put: COVID CARE
*The Greater Dallas Coalition is a 501c3 organization and all contributions are tax deductible.