Weathering the Storm at St. Luke's
The tornado that ravaged Dallas on October 20, caused extensive damage to St. Luke's Episcopal Church. Located on Royal Lane between the Dallas North Toll Way and Preston Road, the church was in the direct path of the storm that struck the neighborhood. "After assessing the damage to the church, our priority turned to helping affected parishioners and neighbors," said The Rev. Mark Anderson, Rector. "And, we were determined to worship together on Sunday."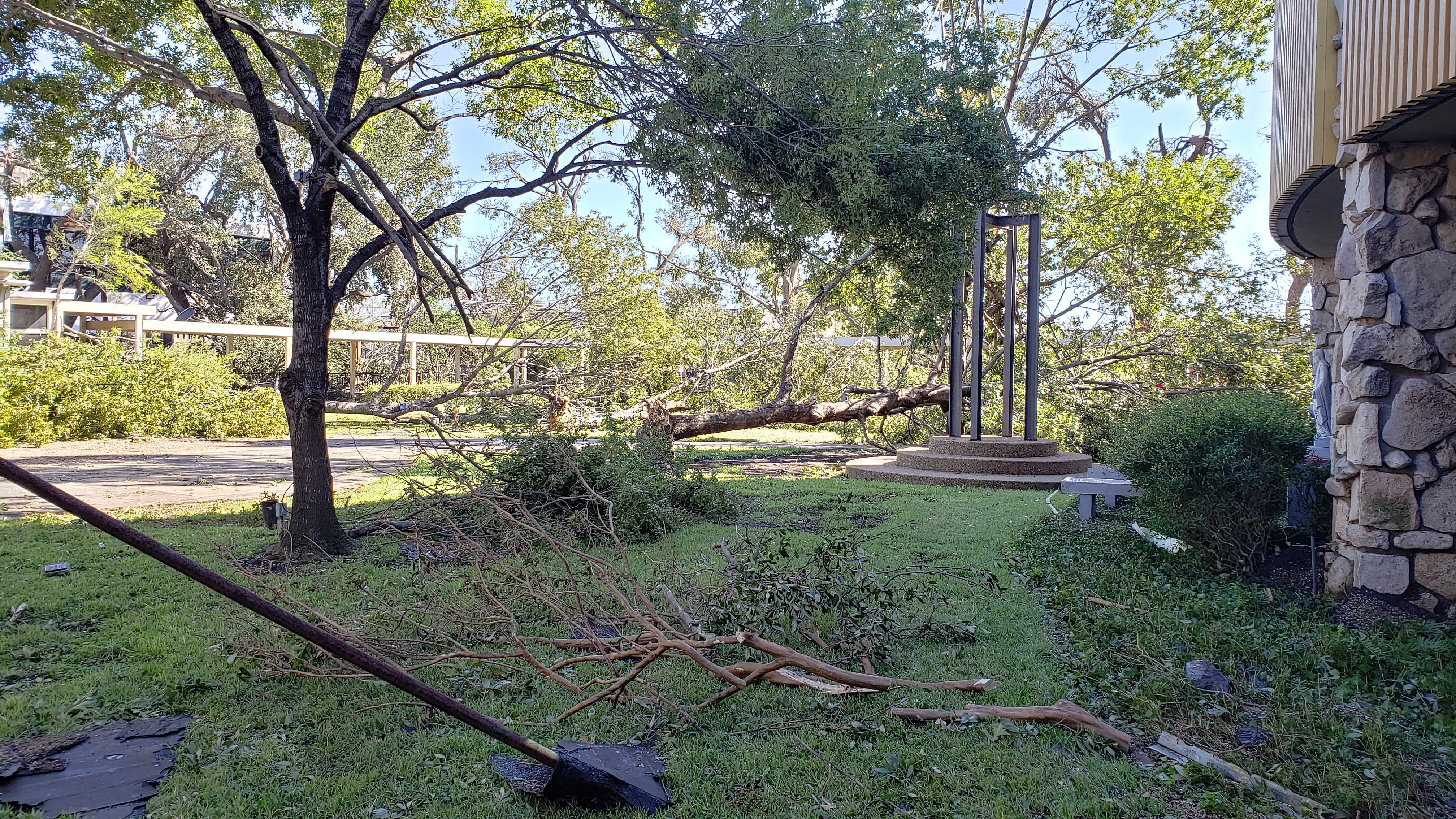 Church Damage
St. Luke's Education Building that housed the Park Cities Day School and church offices was left uninhabitable; the Church's sanctuary sustained roof damage, glass doors blown out, and broken panes of its stained-glass windows; the Chapel generally escaped, suffering some roof damage and broken windows, but was available for worship. Monday morning following the storm parishioners were at the church before 8 a.m. to clean up debris and help evacuate the school and offices. Senior Warden Gary Ulrich and Junior Warden Jamie Ryan coordinated the efforts to get the church's operations restored. Anderson, sent daily video updates to the parish.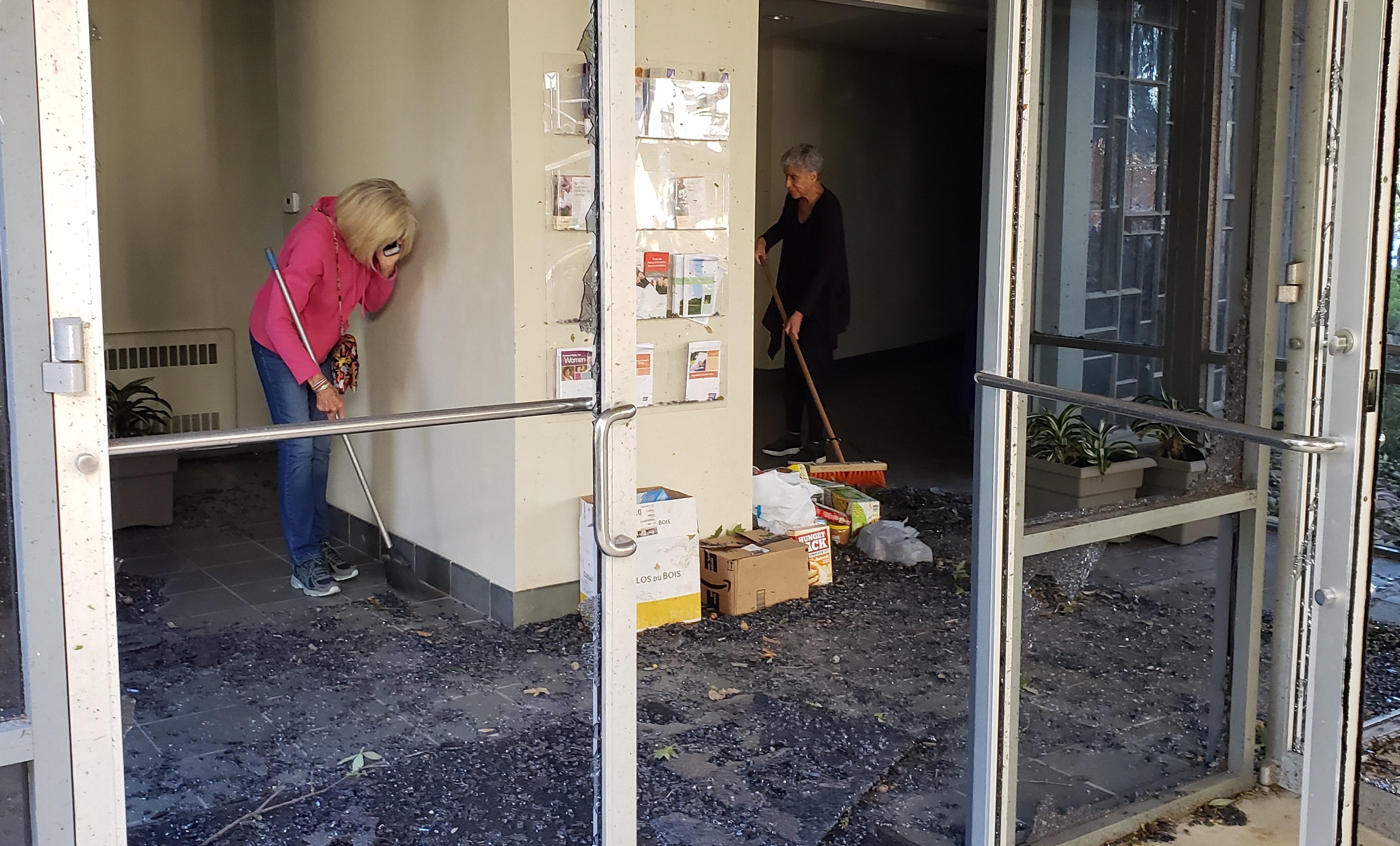 Good Shepherd Episcopal School responded and provided space for the Park Cities Day School, which was able to resume operations within two weeks of the tornado. Arrangements were made to bring a temporary classroom (like those seen at many public schools) to St. Luke's and classes are scheduled to resume on the campus in early December. Church offices were set up in the church narthex, and a portable office trailer was brought in as a more "permanent" location for the offices.
St. Luke's Reaches into the Neighborhood
In the midst of securing St. Luke's property, Anderson and Archdeacon Rosemary Trei reached out to parishioners impacted by the tornado, whose experiences ranged from downed trees to lost roofs to total destruction. The amazing fact was that no one suffered serious injuries. "We determine right then that we would worship together on Sunday morning even if we had to meet in the parking lot and we would praise God for his strength and mercy in times of peril," Anderson said.
Because so many neighbors were cleaning up from damages to their homes and were without power, on Thursday several parishioners gathered, made more than 50 sandwiches and hand-delivered them to residents. On Saturday morning, church members and several Boy Scouts from Troop 577, which is housed at St. Luke's, helped pack and move a parishioner whose home was severely damaged. They then went throughout the neighborhood around the church inviting residents to come worship on Sunday and stay for lunch. Parishioner, Bill Dickey, brought his mobile barbeque kitchen and more than 250 neighbors turned out for brisket, sausage, baked beans, slaw, and dessert.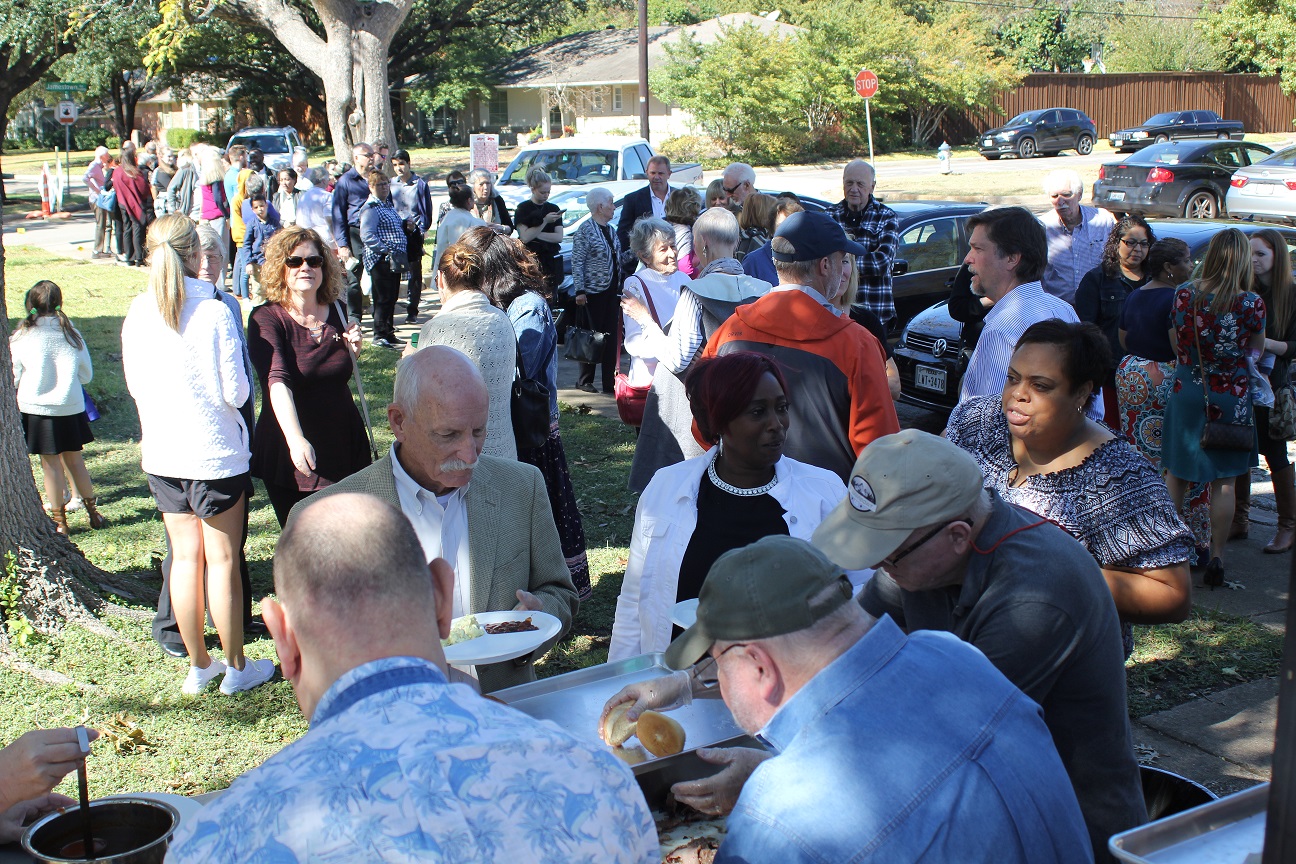 By late November clean-up and emergency repairs and had been made and electricity, heating and air conditioning had been restored to the church, the temporary offices, and Park Cities Day School classrooms. Sunday, November 24 has been inaugurated as a Day of Thanksgiving and praise for parishioners, the community, and God!