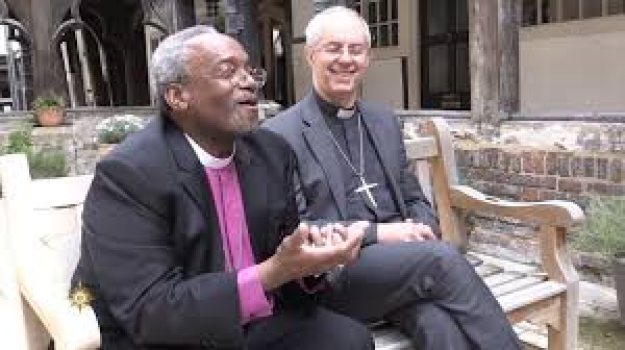 Archbishop Welby & Presiding Bishop Curry Discussion
Thursday, September 20, 2018
The Archbishop of Canterbury Justin Welby, and Presiding Bishop of the Episcopal Church Michael Curry, will speak about love and reconciliation in today's world at an upcoming discussion panel in Dallas. The event is sponsored by the American Friends of the Anglican Centre in Rome and is open to the public.
The discussion will focus on what intentional actions of love and reconciliation look like in the modern world, and is scheduled for 2:30 to 3:30 p.m., September 20 at Saint Michael and All Angels, 8011 Douglas Avenue, in Dallas.
The two religious leaders recently served in the royal wedding of Prince Harry and Meghan Markle, where Curry preached how "love is the way" at the globally televised event.
Welby and Curry arrive next week in Dallas for RADVO, a national conference for the discernment of holy orders, sponsored by the Communion Partner Bishops, the Diocese of Dallas and Church of the Incarnation.