From Sickness to Service
For Sunday, 7 February 2021: Mark 1:29-39
29 As soon as they left the synagogue, they entered the house of Simon and Andrew, with James and John. 30 Now Simon's mother-in-law was in bed with a fever, and they told him about her at once. 31 He came and took her by the hand and lifted her up. Then the fever left her, and she began to serve them.
32 That evening, at sunset, they brought to him all who were sick or possessed with demons. 33 And the whole city was gathered around the door. 34 And he cured many who were sick with various diseases, and cast out many demons; and he would not permit the demons to speak, because they knew him.
35 In the morning, while it was still very dark, he got up and went out to a deserted place, and there he prayed. 36 And Simon and his companions hunted for him. 37 When they found him, they said to him, "Everyone is searching for you." 38 He answered, "Let us go on to the neighboring towns, so that I may proclaim the message there also; for that is what I came out to do." 39 And he went throughout Galilee, proclaiming the message in their synagogues and casting out demons.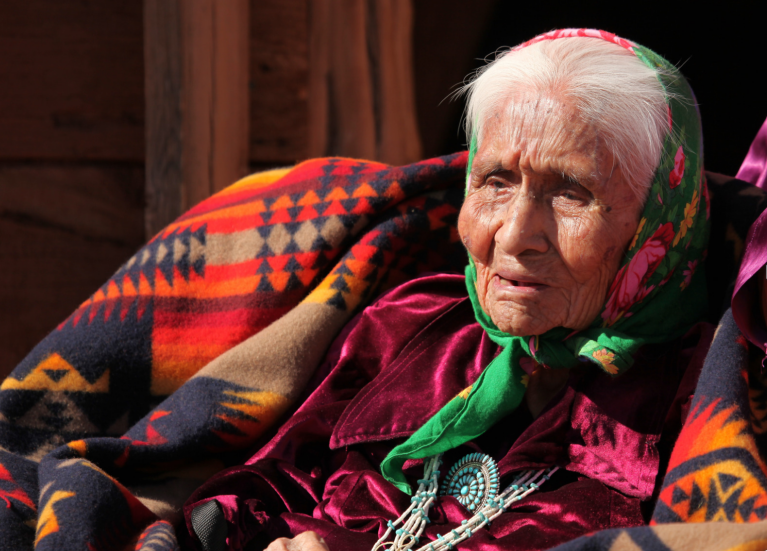 In several traditional Native communities, it was common for a young newlywed couple to live in a dwelling separate from the bride's parents. Not only that but contact between the bride's mother and her son-in-law was forbidden. No one knows for sure why this so called "mother-in-law taboo" was observed but it does not take much imagination to figure it out, especially with the abundance of mother-in-law jokes in the comedic repertoire. Most likely this culturally sanctioned separation of mother-in-law from son-in-law was intended to keep peace and reduce strife in families' lives. (I hasten to add that, contrary to stereotypes, I was blessed with a wonderful mother-in-law!)
Simon Peter's mother-in-law figures prominently in today's Gospel reading. She lived in his house, suggesting that she was a widow. In a scene reminiscent of attending Sunday dinner after church at Grandma's house, Jesus and his friends head over to Simon Peter's house following synagogue on the Sabbath where they find the cook to be indisposed due to a fever. Jesus goes to her, takes her by the hand, and lifts her up whereupon the fever leaves her. According to the narrative, Jesus has just publicly cast out a demon from a possessed man and now privately cures a woman of her physical malady, marking the beginning of his ministry of exorcism and healing, freeing people from everything that keeps them bound and holds them back, as signs of authority undergirding Jesus' message that "the kingdom of God is close at hand, so repent, and believe the Good News" (Mark 1:15).
There are three things that stand out for me in this short, three-verse story of Simon Peter's mother-in-law. First, the woman is unnamed, but I wager Jesus knew her by name as he had compassion on her suffering. There is no person who is beyond God's care. As the hymn sings: "There is no place where earth's sorrows are more felt than up in heaven" (1982 Hymnal, No. 469). Second, after she is healed and rises from her sickbed, she begins to wait on them. There is no better way of showing gratitude for a gift of healing than by serving in return. Third, she is an Elder, signifying that Jesus has work for us to accomplish on behalf of the kingdom of God no matter what our age.
Today, we may recall the times God has healed, delivered, saved, rescued, or seen us through the darkest of times. We can consider showing our gratitude by engaging in deeds of service as acts of thanksgiving. We remember that God desires freedom for us from everything that keeps us bound or holds us back, and that we are called to be co-laborers with Jesus as he works in ushering in God's reign. We all have a part to play, no matter how old, as we move from sickness to service.