Lodge of Blessing
For Sunday, 31 January 2021: Mark 1:21-28
21 They went to Capernaum; and when the sabbath came, [Jesus] entered the synagogue and taught. 22 They were astounded at his teaching, for he taught them as one having authority, and not as the scribes. 23 Just then there was in their synagogue a man with an unclean spirit, 24 and he cried out, "What have you to do with us, Jesus of Nazareth? Have you come to destroy us? I know who you are, the Holy One of God." 25 But Jesus rebuked him, saying, "Be silent, and come out of him!" 26 And the unclean spirit, convulsing him and crying with a loud voice, came out of him. 27 They were all amazed, and they kept on asking one another, "What is this? A new teaching—with authority! He commands even the unclean spirits, and they obey him." 28 At once his fame began to spread throughout the surrounding region of Galilee.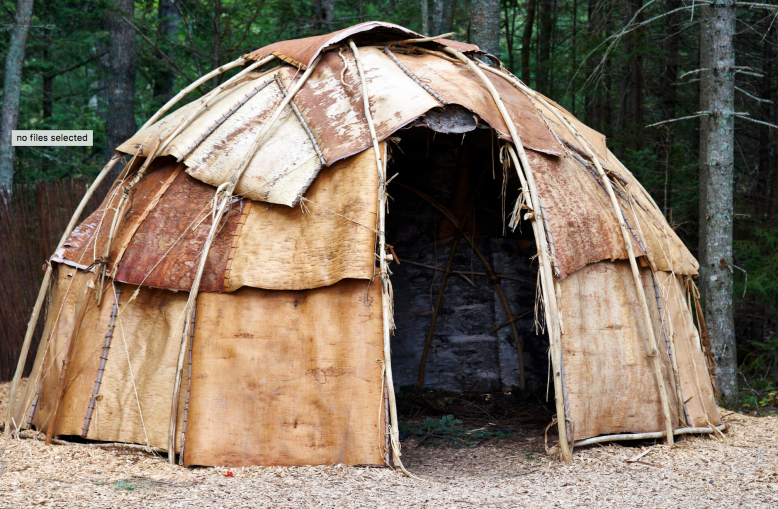 The traditional religion of my ancestors is known as Midewiwinor Grand Medicine. It is a secret society and so not much is known by those not initiated into its various levels, but I have been told that there is a "lodge of blessing" and a "lodge of cursing," a use of spiritual power for good as well as for evil. When I first learned about this, my thoughts went immediately to the words of Moses addressed to God's people as they were preparing to enter the land promised to their ancestors: "I call heaven and earth to witness against you today that I have set before you life and death, blessings and curses. Choose life so that you and your descendants may live, loving the Lord your God, obeying him, and holding fast to him" (Deuteronomy 30:19-20).
In today's Gospel reading, Jesus enters the local synagogue on the sabbath. Synagogues were places of worship for Jews located in their home villages since obviously not everyone could be present at the main place of worship, the Temple in Jerusalem. At the Temple were offered prayers and sacrifices; in the synagogues were primarily offered teaching from the Hebrew Scriptures. It is said that it was not uncommon in Jesus' day for guest preachers to be invited to teach. Such is the role Jesus fulfills on this sabbath day.
Not only does he amaze the gathered congregation with his authority and command of the Bible, but Jesus also demonstrates his spiritual power by casting out a minion of the evil one, an unclean spirit who recognizes him as the "Holy One of God." The realm of light is pitted against the dominion of darkness, the lodge of blessing does battle with the lodge of cursing, and the outcome is never in doubt. In the words of the eleventh century Easter hymn: "Death and life have contended in that combat stupendous: the Prince of life, who died, reigns immortal" (Hymnal 1982, No. 183).
Our lives involve the making of many decisions. There are set before us important choices about life or death, and whether to enter the lodge of blessing or the lodge of cursing. Like God's people of old, then, when we choose life, we enable ourselves and our descendants to truly live. Yes, Jesus is the Holy One of God teaching us with authority to love, obey, and hold fast to the LORD our God. It just makes good sense to choose life since the light, goodness, and blessing of God have won in the past and will ultimately prevail in the end.