Mission Day with Canon J. John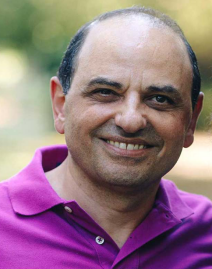 Come join this diocesan-wide day of refreshment, igniting and equipping in evangelism, mission and outreach. This day will include teaching on how we can better share the gospel in our daily lives and it will be a day of REVIVAL you do not want to miss. Let's get equipped to Prayer, Care, and Share Jesus and live into our missional call.
Canon J.John is considered one of the greatest communicators of the Gospel and the Billy Graham of England. Canon J.John has served as a lead evangelist for the Archbishops on Canterbury starting with Archbishop Carey. He has spoken in over 70 countries, lead over 100 University Missions, authored over 60 books, and is a Canon of Coventry Cathedral in England. His passion is spread the good news of Jesus and to equip the church to do the same.
10 a.m. to 2:30 p.m., May 6, at the Bishop Mason Center at St. Nicholas in Flower Mound.