The Power of Forgiveness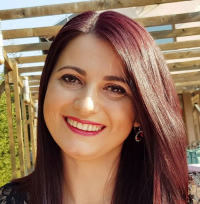 Register Here
All are invited to a morning with international speaker, Dr. Elona Prroj on the power of forgiveness scheduled from 9:30 to 11:30 a.m., February 11 at St. Matthew's Cathedral, 5100 Ross Avenue in Dallas.

Come hear the powerful story of Prroj, who forgave the man who killed her husband, pastor Dritan Prroj, in a vendetta murder and how she now works to stop the 500-year-old blood feud practice in Albania. The blood feud tradition is the social obligation to kill an offender or a member of their family in order to salvage one's honor, a system that lasts generations. Prroj will share her story of how she forgave the killer and created the No Blood Feud _ Yes to Life Foundation, which works to end the horrors of blood feud and heal those injured by it.
Prroj is the lead pastor of Word of Christ Church, a board member of the leadership of World Vision Albania and Kosovo. Previously she has served as Vice-General Secretary of the Evangelical Alliance of Albania. She holds a master's degree in counseling and a doctoral degree in psychology with a focus on post traumatic stress disorder.

She is the recipient of the National Mother Theresa Award, an honorary decoration from the president of Albania given to local and foreign citizens for outstanding acts of humanity towards the nation and the world.
Prroj is a public speaker internationally, particularly in the subject of Forgiveness and Reconciliation. She has addressed this topic in different conferences and platforms throughout Europe, EU Parliament, Washington DC, and beyond. Her presentations, spoken from the heart and from her life experiences, motivate, inspire and seek to make others consider the ability placed inside them to be victorious and help others do the same.