This week started off with Morning Prayer and bible study with the staff at St. John's. There was a car accident part-way through the service, after which the police wanted to review the records on our outdoor camera. We were able to provide decisive evidence in the case.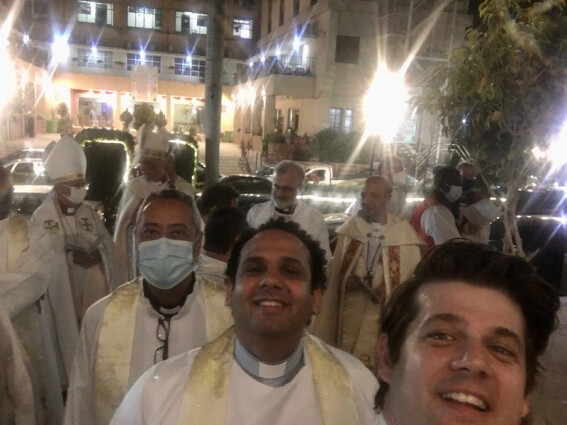 On Tuesday, Bishop Anthony was consecrated as the province's assisting bishop. From what I understand, a group of people from the diocese are planning to travel with the new Assisting Bishop to visit Gambella to host a synod for the clergy, license lay ministers, and to do some confirmation and baptisms. I haven't received any news from my last letter regarding any changes in the political climate in Ethiopia, but I hope that things are such that they will be able to travel.
As mentioned before, on Thursdays the clergy celebrate the Eucharist together and then have a short breakfast meeting. The Archbishop's mother-in-law passed away that evening, so everything halted for the funeral. The family and the clergy gathered to be with him and his wife as they grieved their loss. I worried that my attendance meant that I was simply there to observe Egypt's funerary practices rather than show my support for Madame Samir, the Archbishop's wife. This concern was confirmed when a priest said to me after the funeral, in an impressed tone, that I was seeing everything I could while I am in Egypt. Though I don't have a long-time relationship with the Archbishop, I felt that I was simply showing respect and sympathy for my host during a time of need. My host just happens to also be the bishop under whose authority I act as a minister. It also seemed obvious that I would go to share the concerns of my brother-in Christ (Gal 6:2; cf Acts 2:44), especially since I live across the street from the Cathedral where the funeral was held.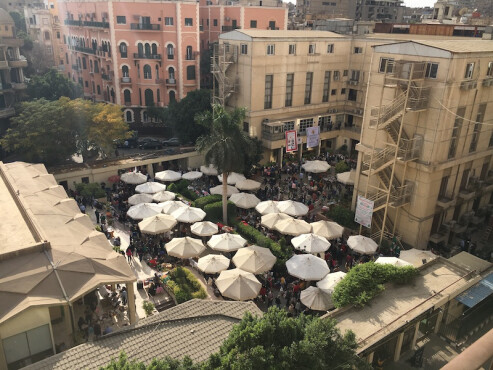 The following day at St. John's we celebrated the Second "Friday" of Advent, after which we invited congregants to go to the Cathedral to attend its annual Christmas Bazaar. We got a couple of taxis to take a bunch of us there. The bazaar was massively attended and in a way that would certainly give fright to anyone worried about Covid (at least, most people wore masks). The proceeds from the event went to benefit Egyptian charities. There were vendors selling all kinds of things from jewelry, to Egyptian textiles, to Christmas ornaments (no; there are no Christmas trees in Egypt). This Sunday I'll be preaching at Good Shepherd's in Giza where Fr. Michelle is rector. This will be my first time preaching with a translator, so we'll see how it goes.