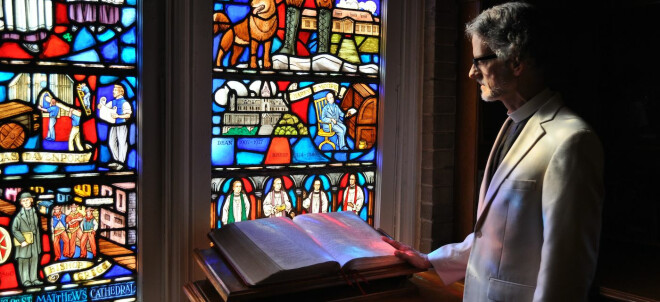 On a couple of mornings—this was back around Easter—I was closing in on my Starbucks when I heard a racket in the sidewalk trees. "Loud birds" I half-thought, when something sharp brushed over my shoulder. It was gone before I realized what had happened: "That bird just dive-bombed me."
It happened the next day again. I couldn't figure it out. Every morning, hundreds of people must walk that sidewalk. I suppose there was a nest above with little hatchlings in it, and this protective parent was trying to ward off with sound and claw the dangerous intruder (c'est moi). It seemed so futile, so pointless. But it got me thinking.
---
I've lived in cities; I know what it is to be drop-bombed by birds, although I never consider that an action with avian intention. A seminarian then, I was sitting in the playground while my son enjoyed being with his friends. I was reading a spirituality-and-ministry book that had been written by our seminary dean. Suddenly, wet bird poop was on the page.
It seemed symbolic, if unintentional. A lot of ministry has to deal with poop.
---
Years later, wearing my clerical black suit, I was walking past high school students when a damp glob landed on my head. Was it a missive from a teenager, which I perhaps inadvertently intercepted? No, it had come down from above.
---
The Holy Ghost is a strange bird. In Flaubert's story, "A Simple Heart," he is quite literally a bird, and Flannery O'Connor has similarly wild imagery. "Like a dove from heaven" run the Scriptures. This Holy Ghost can use anything to awaken us out of our lives. Indeed, he can mess them up—and reveal to us how the messes of our lives are not alien to him. And he can warn us with sharp prickling claws that there is more around us than we are aware.
When the bird comes to you, remember that the Holy Ghost is ever present and never tamed.
---
Out & about: I am to preach at the traditional services (7:30, 9, and 11:15) at Church of the Incarnation in Dallas on Sunday, June 18.